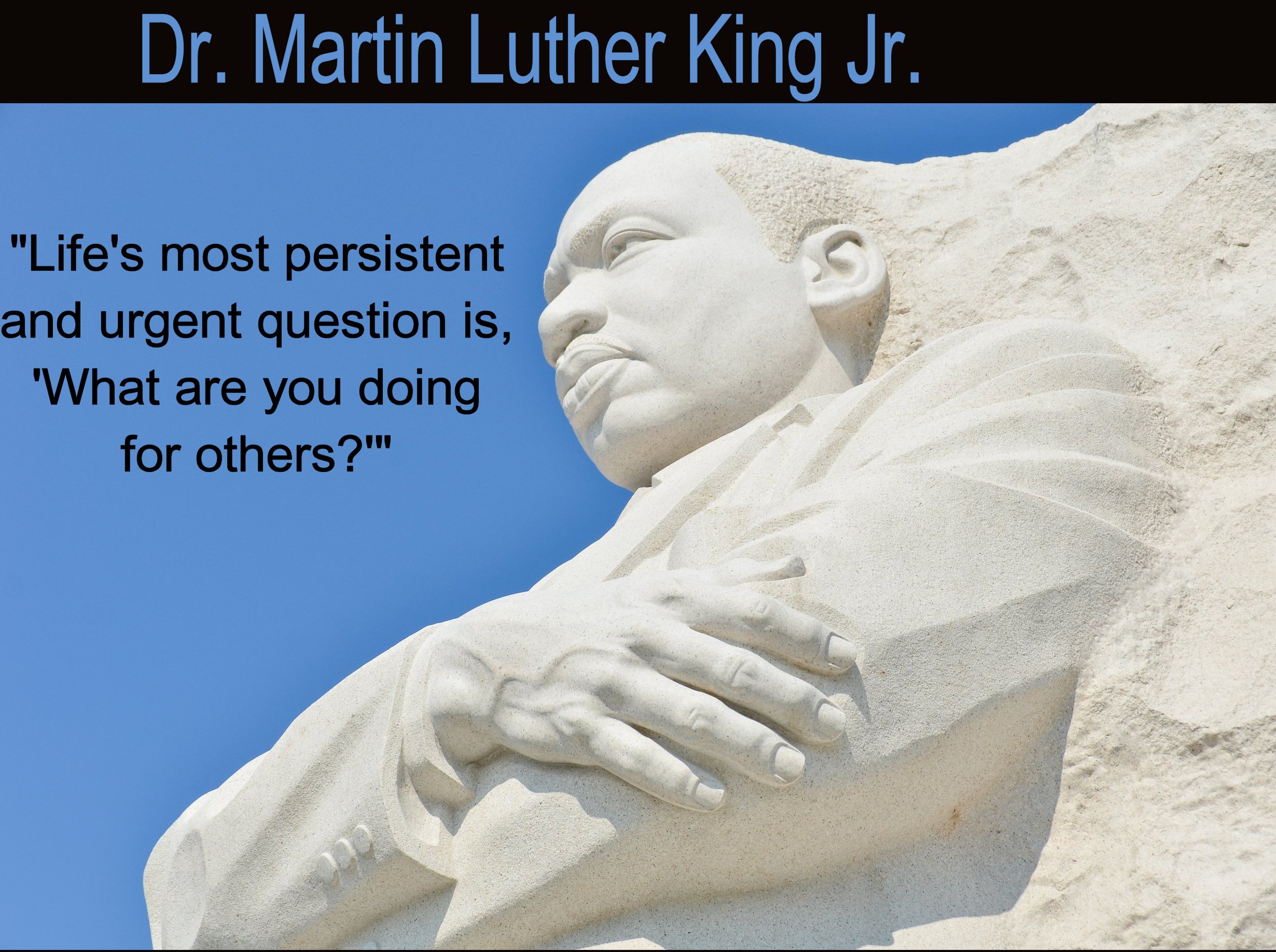 "An individual has not started living fully until they can rise above the narrow confines of individualistic concerns to the broader concerns of humanity. Every person must decide at some point, whether they will walk in the light of creative altruism or in the darkness of destructive selfishness. This is the judgment: Life's most persistent and urgent question is, 'What are you doing for others?'"
–Dr. Martin Luther King Jr., "Conquering Self-Centeredness" Sermon on August 11, 1957.
Today as our nation honors one of its great leaders who selflessly and bravely dedicated himself to a cause bigger than himself, we at KC Restoration wanted to show our esteem for Dr. Martin Luther King Jr., an American hero who inspires us. The lessons he shared and spoke so eloquently about are ones that we can all benefit from remembering. Dr. King encouraged everyone to care enough to push past mere words and take an active part in efforts to make our communities better. His example reminds us to stand up for what we believe and to treat everyone respectfully and compassionately no matter our differences, ethnicity, or background.
"I refuse to accept the idea that man is mere flotsam and jetsom in the river of life, unable to influence the unfolding events which surround him. I refuse to accept the view that mankind is so tragically bound to the starless midnight of racism and war that the bright daybreak of peace and brotherhood can never become a reality. … I believe that unarmed truth and unconditional love will have the final word in reality."
–Dr. Martin Luther King Jr., Acceptance Speech on being awarded the Nobel Peace Prize on December 10, 1964.