Whether it's the removal of scratches and tarnish to bring back the original shine or a complete transformation of the finish, like blackening steel or turning bronze into a rubbed oil bronze look, you can rely on our expertise to refresh your space and enhance the overall impression of your property.
We take pride in being one of the select artisans with the expertise to meticulously handcraft custom patina finishes for both pre-existing and newly fabricated metalwork. Our creations are as exceptional and distinctive as the visionaries behind them. Our exquisite finishes significantly enhance the value of any project or property. Our craftsmanship has left its mark on prominent statues throughout Kansas City, a testament to our skill and dedication.
We specialize in elevating the appearance of your current anodized aluminum doors and various metal fixtures, providing them with a polished, high-end aesthetic. Our approach includes the use of exceptionally durable materials fortified with UV protection, guaranteeing that your projects will continue to impress for years to come.
Orbital designs introduce textures and patterns that effortlessly draw attention. Not only are they distinctive, but they also offer an effective solution for concealing wear and minor damage in heavily frequented spaces, like parking garage elevators. Despite their appearance, these designs demand minimal maintenance, rendering them a cost-effective choice.
Preserving the pristine look of a newly finished or newly acquired piece is a prudent choice. By scheduling 2 or 3 touch-up sessions, along with regular cleaning and waxing visits each year, we can assist you in upholding that remarkable appearance and ultimately saving you money in the long term. At KCR, we recognize the significance of working within our customers' budgetary constraints. Consequently, we provide a variety of adaptable payment options, including monthly or quarterly plans, or the option to pay for services as needed, ensuring our services remain accessible to you.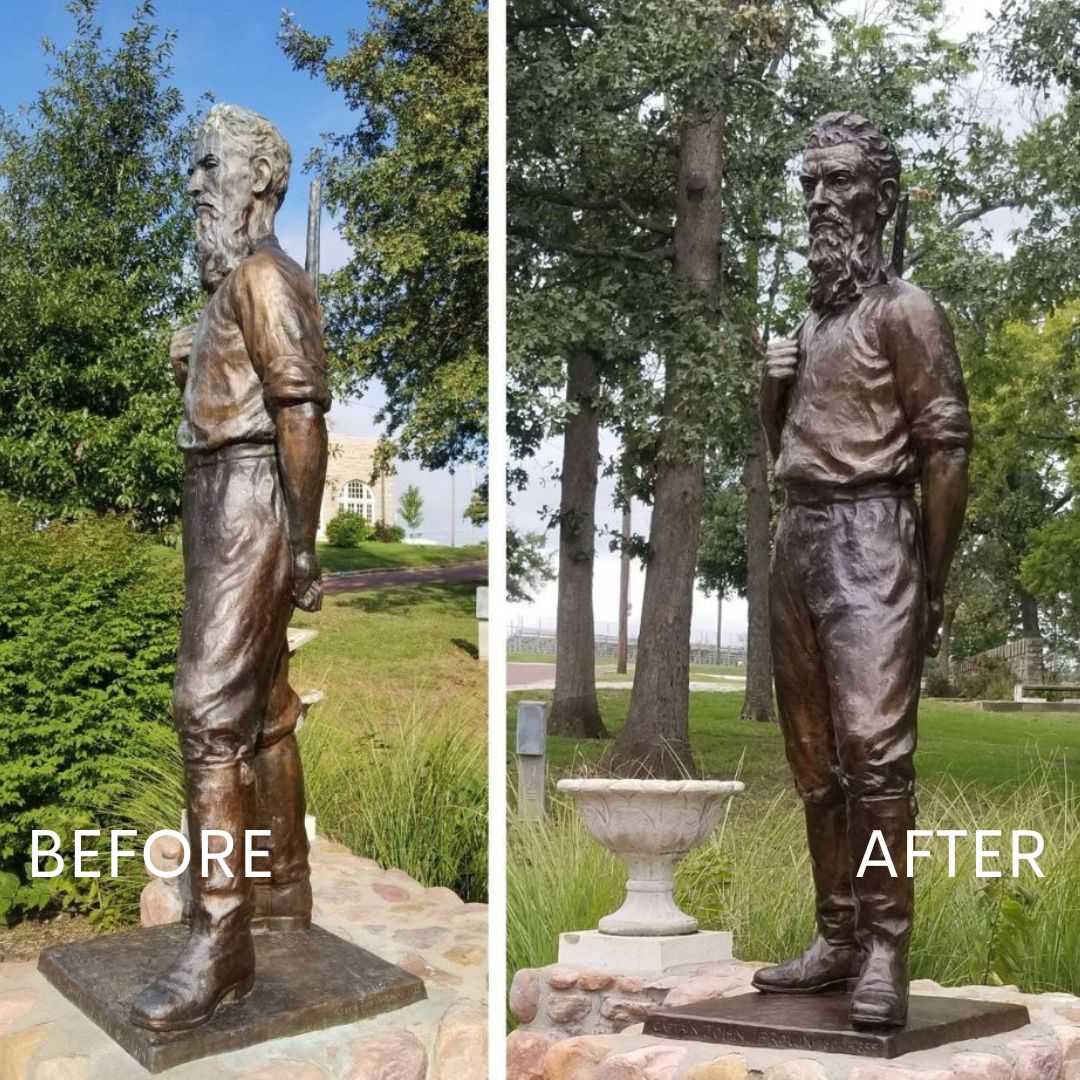 We specialize in working with a diverse range of materials, including stainless steel, bronze, brass, copper, as well as cold rolled and hot rolled steel. Regardless of whether your pieces are brand new or antique, our experts can offer guidance on selecting the optimal finish to meet your design objectives, along with providing advice on the proper care and maintenance of your elements.