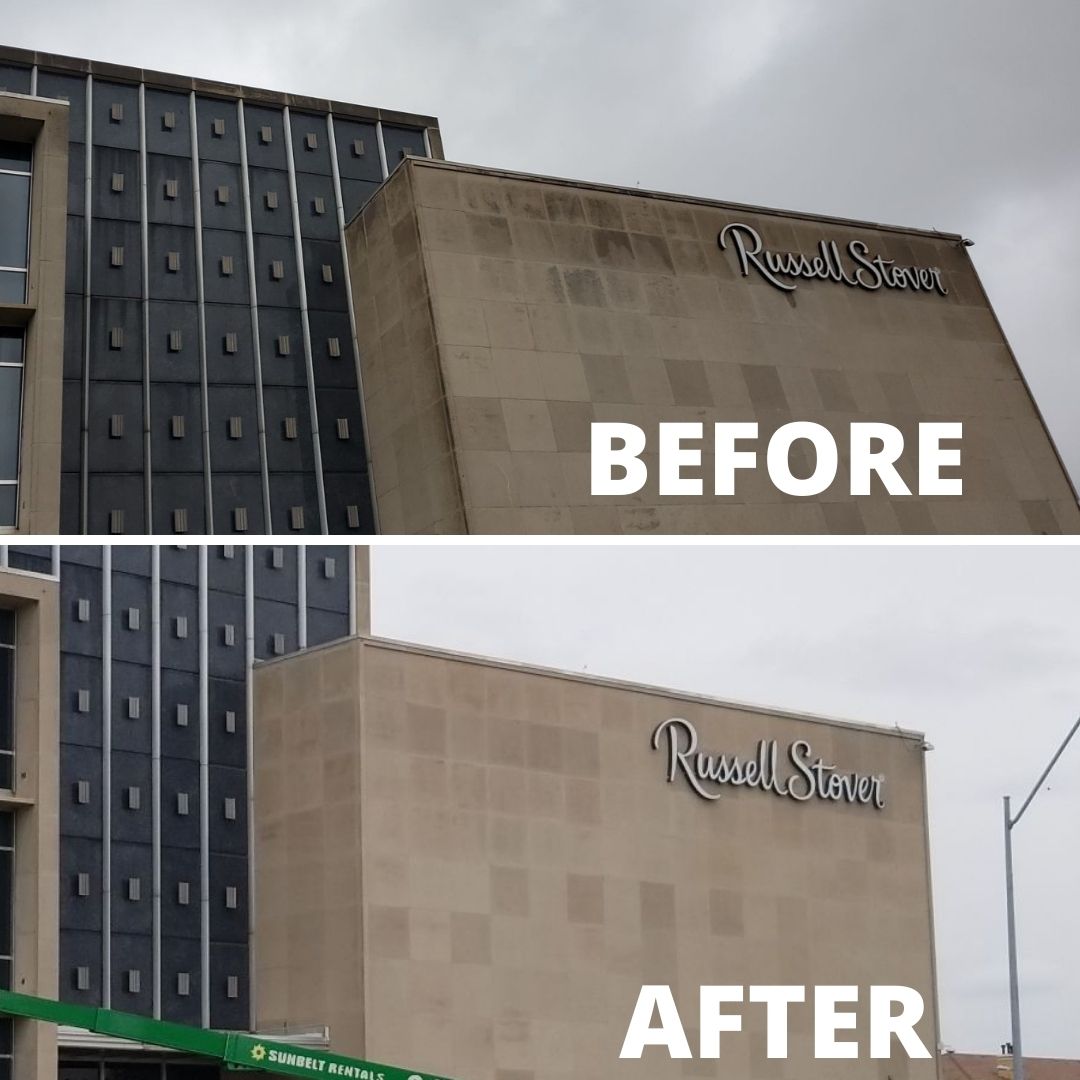 Our services provide an extended period of a clean appearance.  Highly conscious of the long-term damage high-volume water and chemical use can do, our team uses appropriate amounts of water, a hot water system, and environmentally safe solutions.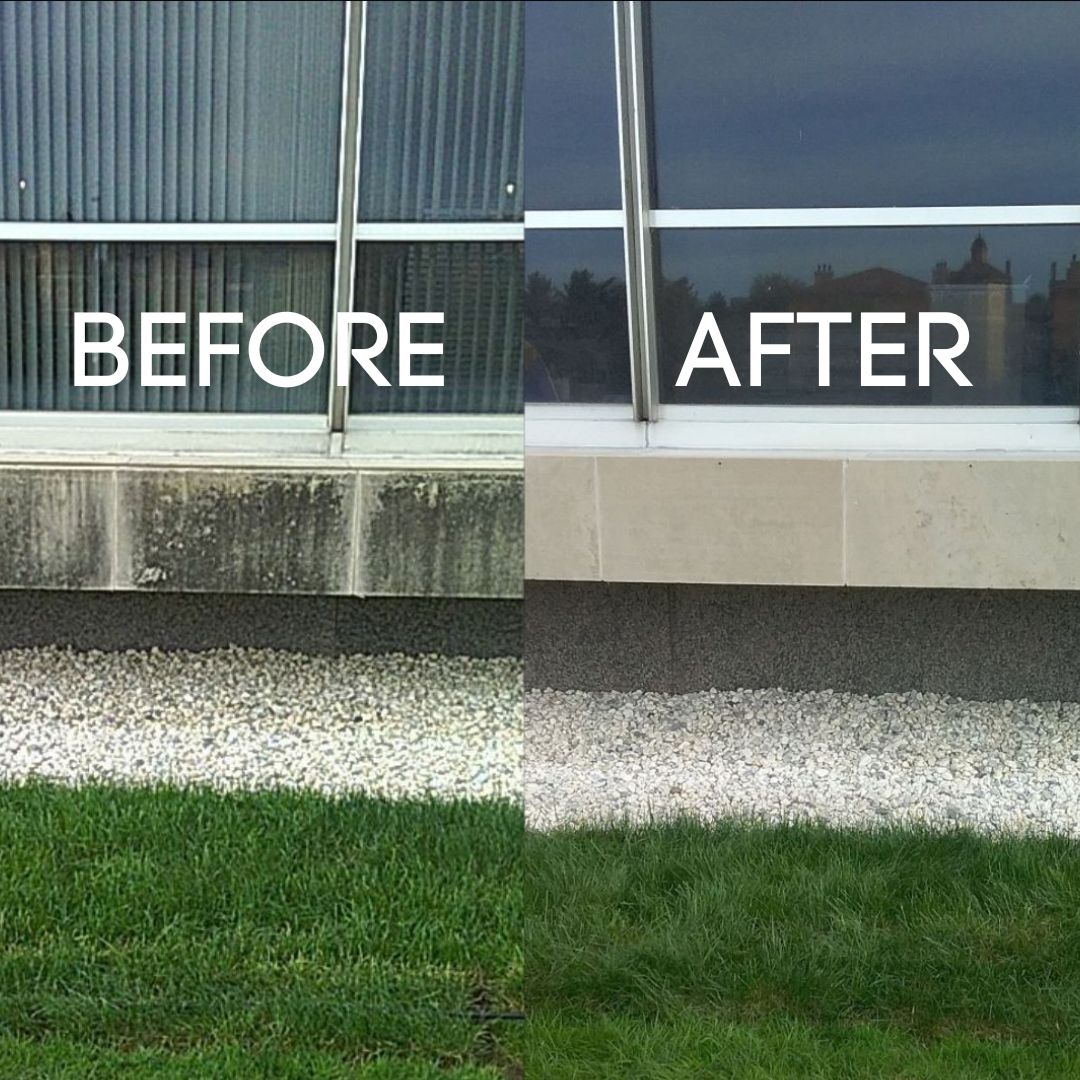 Discolored, dark, dirty limestone walls are a common issue for many facilities.  Too often, pressure washing offers only a short-lived improvement in appearance.  However, KCR employs proprietary methods and specialty deep cleaning materials that kill biological growth and atmospheric staining.
Regular maintenance can preserve the appearance and delay expensive restoration.  Our contracts can be written to provide visits throughout the year from refinishing to touching up and washing and waxing.   This ensures that your surfaces maintain a cared-for appearance, and you aren't waiting until it is unsightly and impacting the reputation and value of your space before problems are addressed.