KC Restoration's work on the wonderful historic Muehlebach hotel wing of the Downtown Marriott continues. Here are our most recent photos showing the transformations to patina finishes and handrails in the original lobby.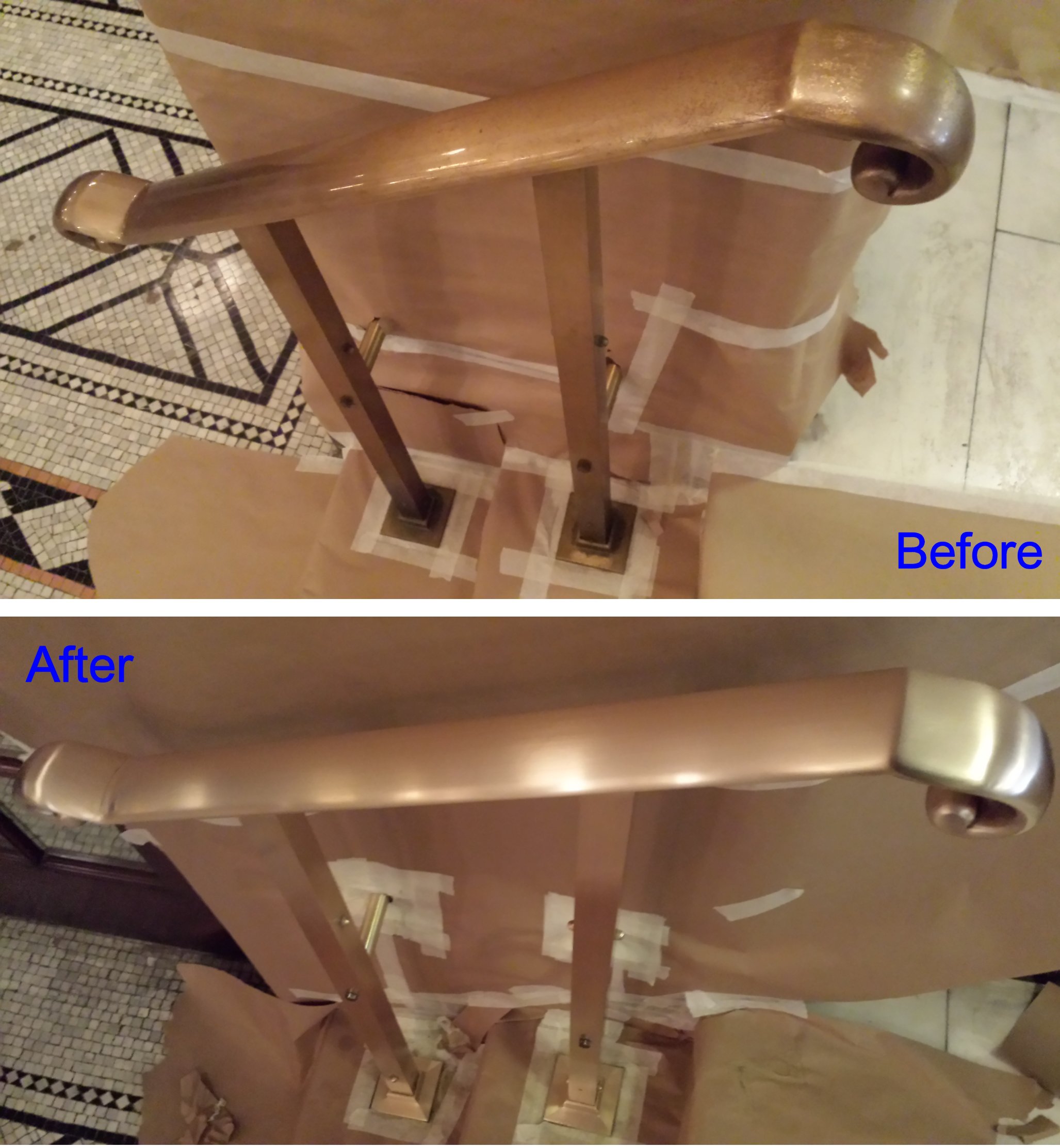 Marriott and Centric Projects wanted to keep to the look of the original 1915 décor, so we brought back the satin bronze finish to the handrails.
For the foot rail and waiter rail, we replaced the mirror finish bronze with an elegant rubbed oil bronze patina finish that adds a depth and sophistication to the Muehlebach's bar.