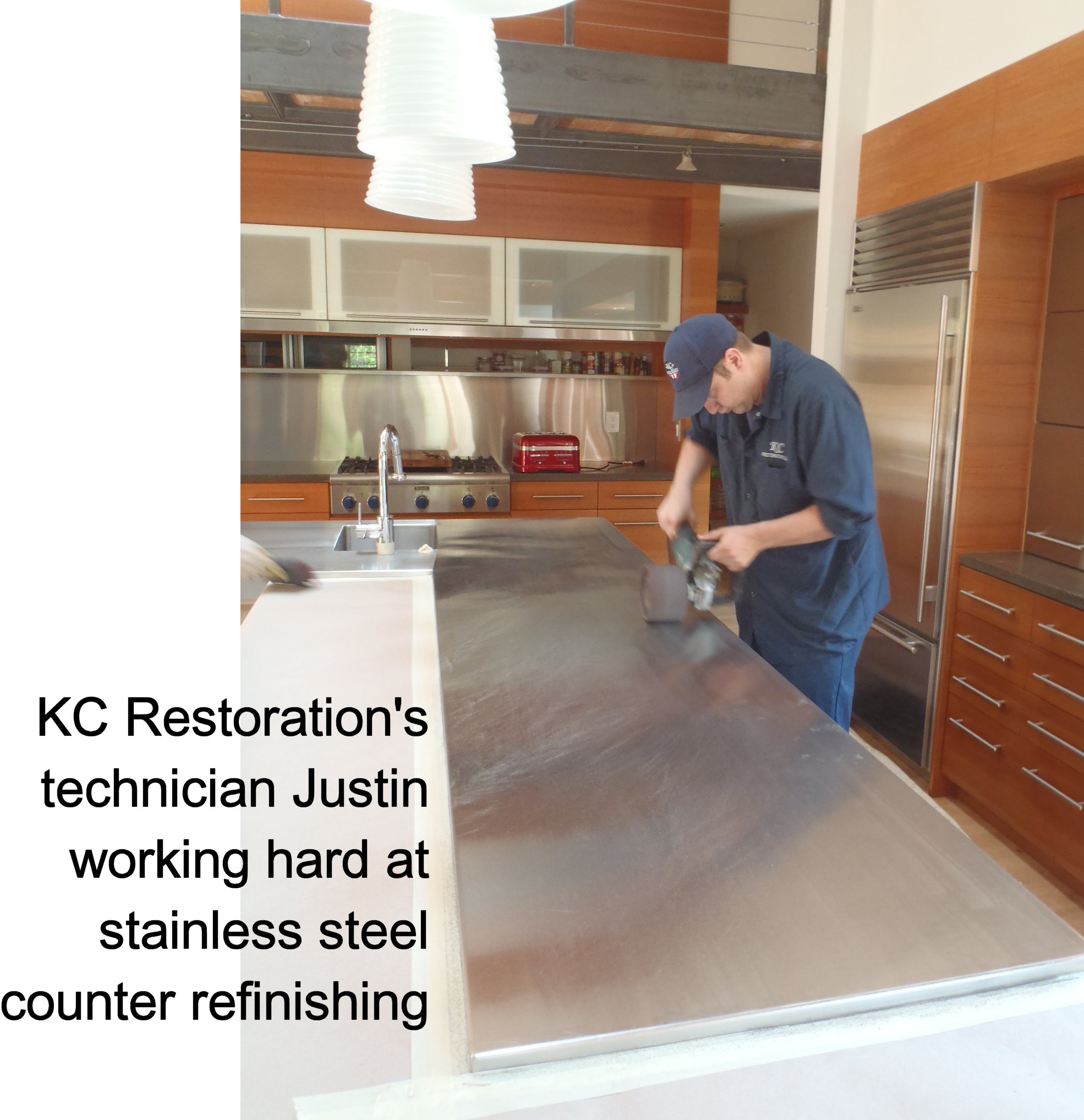 Whether we are working on commercial or residential requests, KC Restoration strives to make our customers smile by delivering great results and professional, timely service for any sized project.
We were rewarded with just such smiles when we restored this stainless steel kitchen counter at a residence in Mission Hills, KS. Although very badly scratched, KC Restoration's refinishing process made this commercial-quality counter look like new. The difference is amazing and highlights the durability of stainless steel.
Let our technicians bring a smile to your face and a new shine to dull metal. Contact KC Restoration at (913) 766-2200 for any of your commercial or residential metal refinishing needs.