KC Restoration is excited to show off some dramatic before-and-after images of recent refinishing work our technicians completed in Emporia. We got to restore the city's William Allen White Bust and Memorial in Peter Pan Park. The wonderful artwork sculpted by Jo Davidson commemorates an important figure in Kansas history, an author and Pulitzer Prize-winning newspaper editor for nearly 5 decades who entered the national scene with his 1896 editorial "What's the Matter with Kansas?"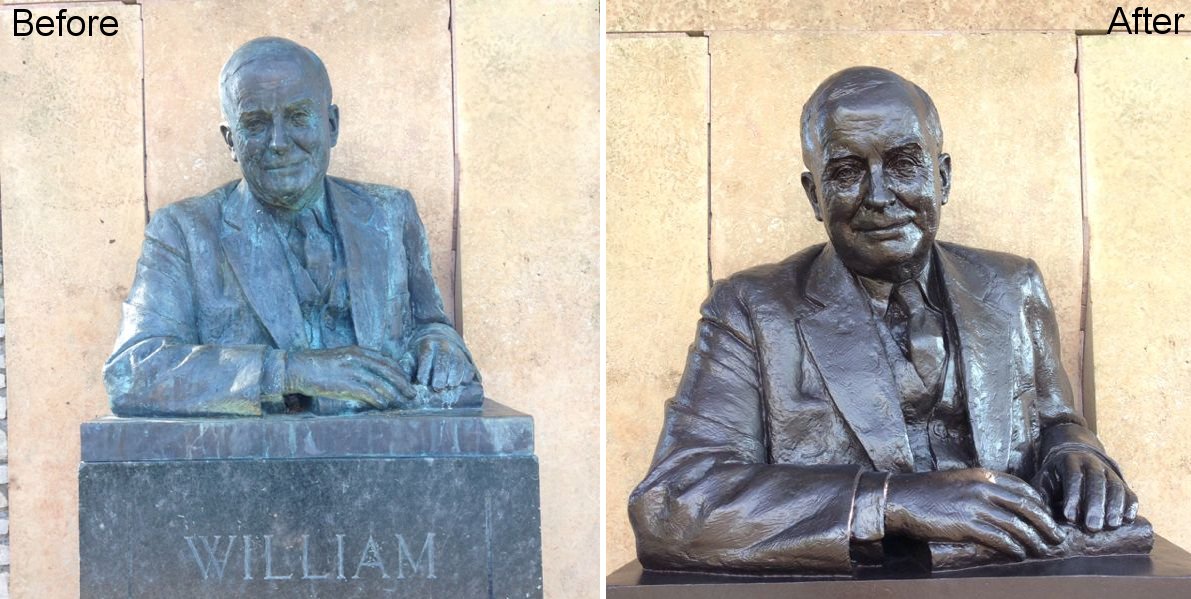 As you can see in the photos, years of exposure to the ups and downs of Kansas weather had led to green oxidization and an aged appearance that detracted from the artwork and significance of William Allen White's role in Emporia, Kansas, and the country. We are so happy that the city trusted the beautification to our expert staff and proud of the patina finish that restored the luster to the bronze bust.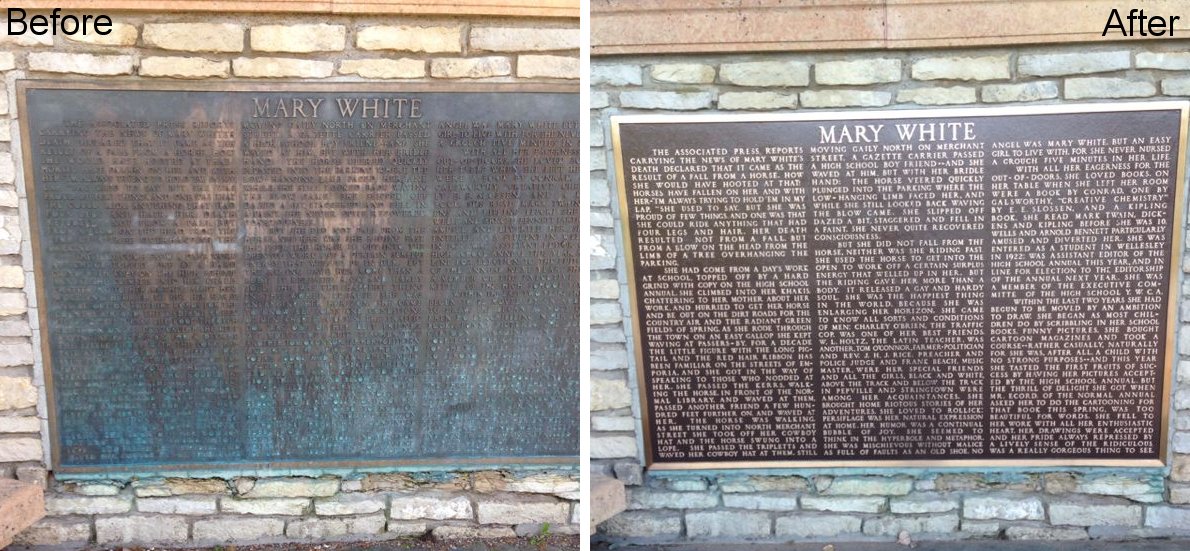 You can also see that our work continued on the two plaques flanking the bust. The detailed work involved both refinishing the brass plaques and applying dark bronze background coating to make the words of White's powerful eulogy pop to the forefront again. The moving piece was written after his teenaged daughter Mary died in a horseback-riding accident in 1921. The Whites donated the 52-acre park to the city in memory of their daughter, and we can't help but admire the city's commitment and investment in preserving our local history for years to come.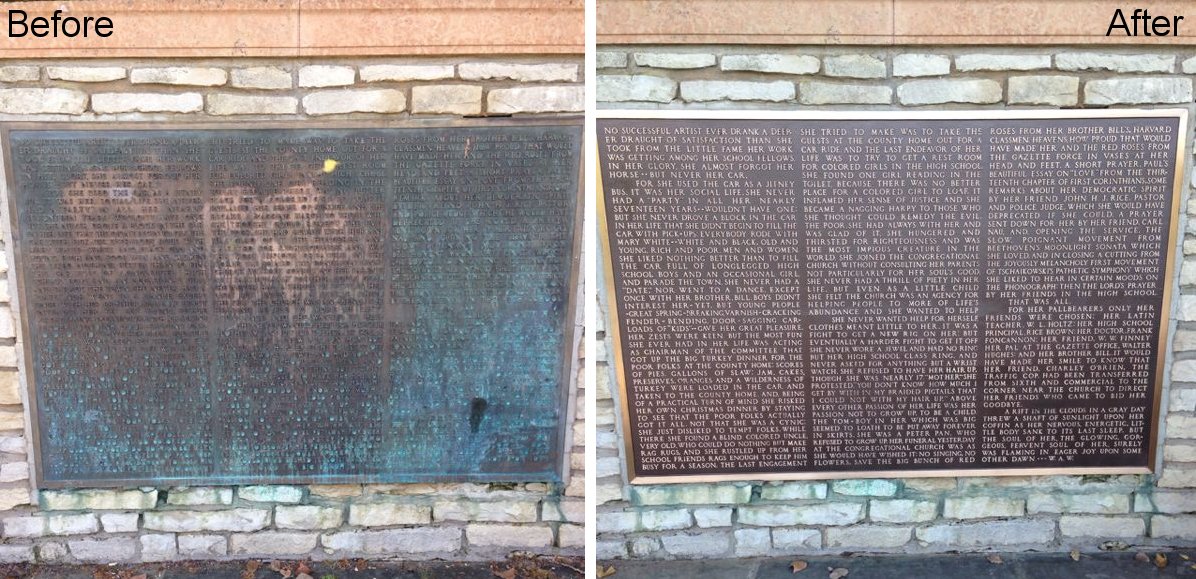 We wholeheartedly encourage anyone visiting or passing through Emporia to stop at the park to check out our work and learn more about the great man of William Allen White. His newspaper, the Emporia Gazette, is still operated by the now 4th generation of the White family. Its offices include a small museum, and you'll also find William Allen White's Red Rocks home, now a state historic site, in town.