Thank you to all the veteran attendees, exhibitors, and organizers of last week's KCMO Veterans Career & Resource Fair. We fully support any efforts to make the difficult transition to home life easier for our American heroes who have given of themselves in service to our country. And we encourage any employer to consider hiring a veteran as we do.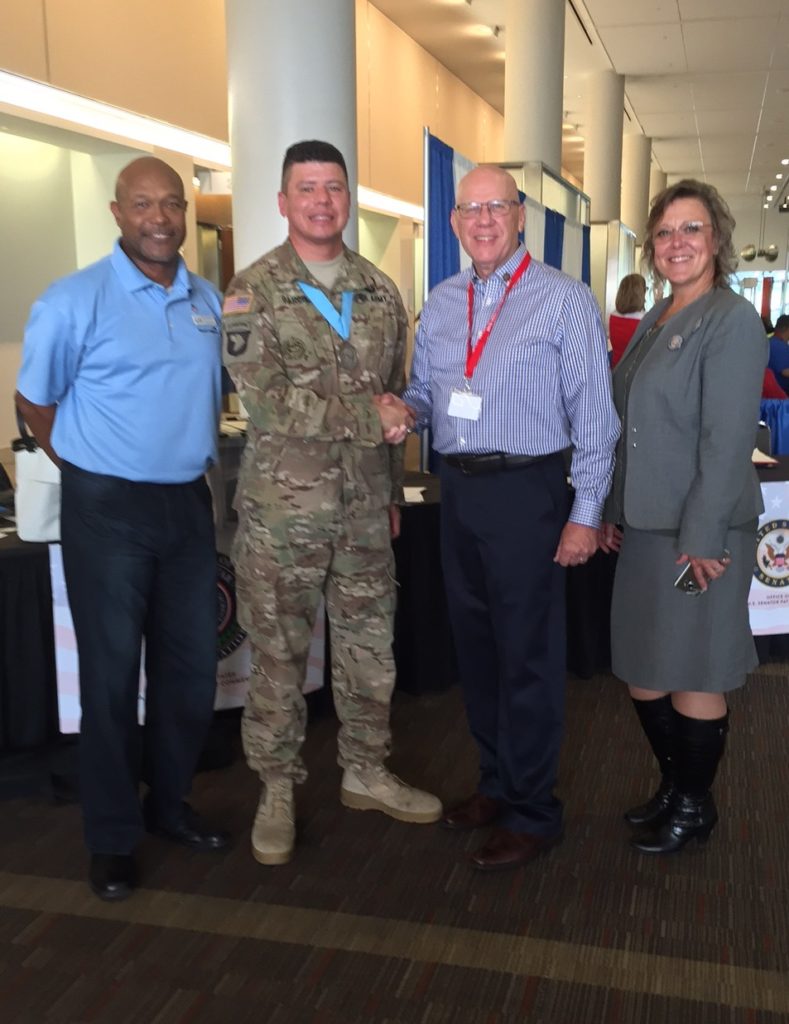 We are also excited to share some of the details of a moment at the fair that particularly touched our attendees. SCORE business mentor Ed Reeves, who kindly attended the fair with KC Restoration, was honored for his military service by the US Vietnam War Commemoration. Like many other Vietnam veterans, he did not receive the recognition and celebratory welcome home that we feel all American veteran patriots deserve for their bravery and sacrifices in service to each and every one of us who call the United States of America home.
Ed, we are so happy that you got a little of that recognition this last week. We thank you for your service during the Vietnam War. We thank you for the strength and leadership you continued to develop after returning home. You are an example of American patriotism whom we all admire. And we send our gratitude to the many thousands of other Vietnam veterans who have not yet received recognition. Thank you for your military service!