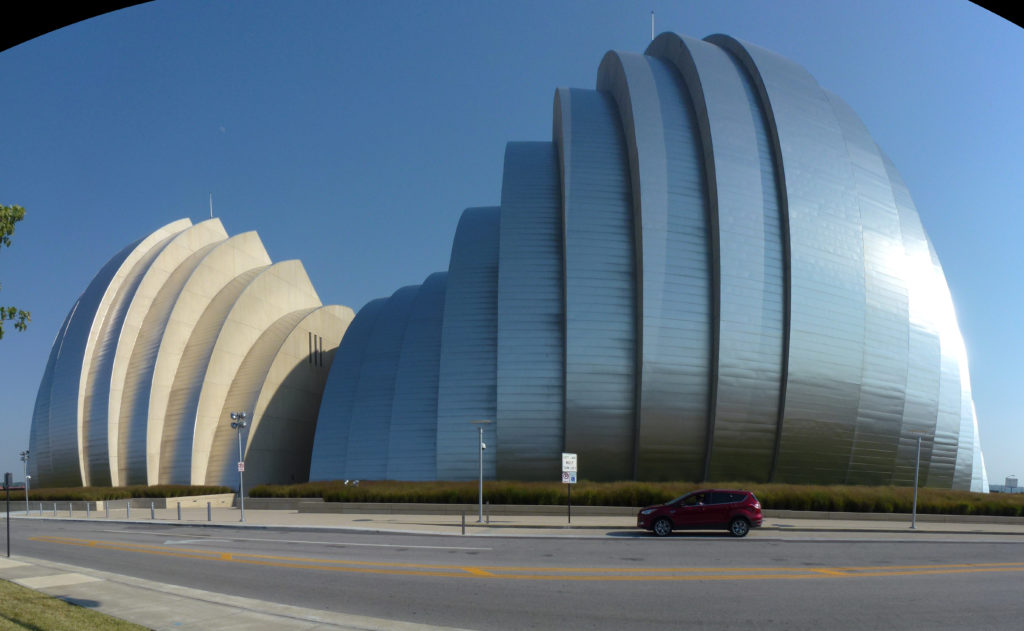 We wanted to share our recent work at the Kauffman Center for the Performing Arts. Since the Kauffman Center opened their doors a short five years ago, they have become of one Kansas City's top cultural icons. You can't help but look at the beautiful curving walls of the performance hall as you enter or pass downtown KC. KC Restoration is proud to have been chosen to keep one Kansas City's architectural marvels looking attractive and inviting to guests from across the world.
KC Restoration refinished 3 stainless steel doors at the north entrance, 5 stainless steel light boxes adjacent to the walkway to the main entrance (not pictured), and deep cleaned the aluminum doors also at the north entrance (not pictured).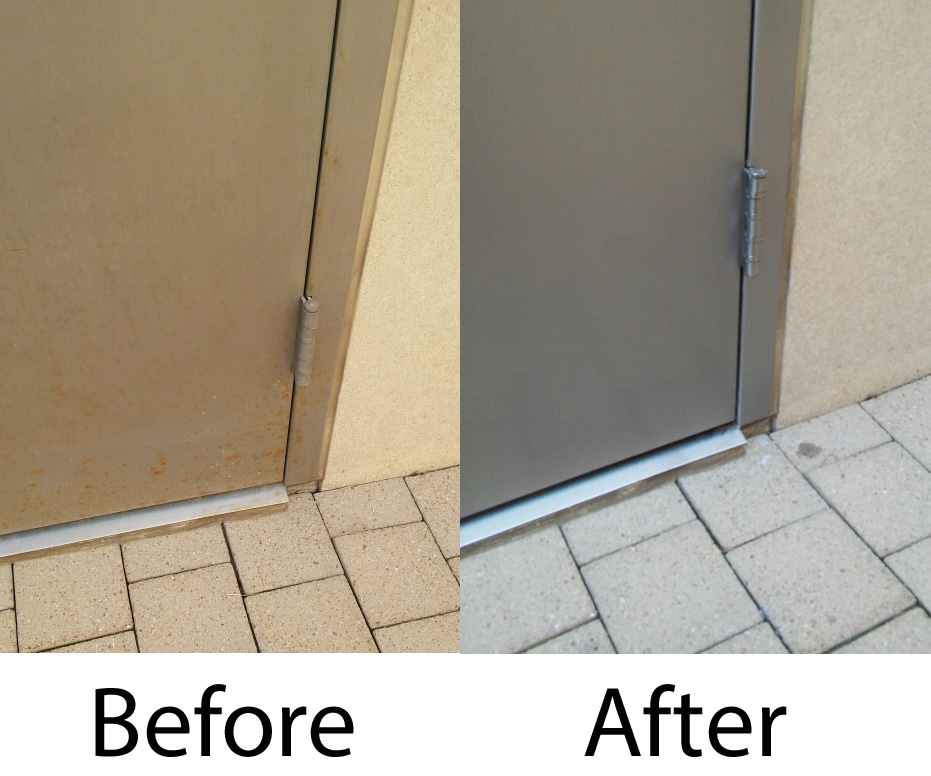 Thank you Amy Boesen, facilities coordinator for giving KC Restoration the opportunity to work with the Kauffman Center and making the project a success. Our technicians loved having a close up experience of the center.
We encourage readers to see a performance or event there. The selection of events is expansive and there is something for everyone. In fact, the Kauffman Center for the Performing Arts is celebrating their 5th anniversary and hosting a free event, BRAVOKC! on Friday, September 2. Go visit www.kauffmancenter.org site for free tickets and to see what other events are available.