As spring temperatures warm Kansas City and some wonderful landscaping begins brightening building entrances around town, don't let worn or damaged railings or other metal accents to your building tarnish that first impression you work so hard to develop. KC Restoration can bring back the luster to railings and brighten the look of entrances.

Check out these photos of work we did at the HNTB building in downtown. The property manager from MC Realty asked us to refinish all their aluminum railing. Her impeccable attention to detail brought together all the elements to make a great first impression; we were glad to be involved in such a project for both MC Realty and HNTB, one of Kansas City's largest engineering and architecture firms.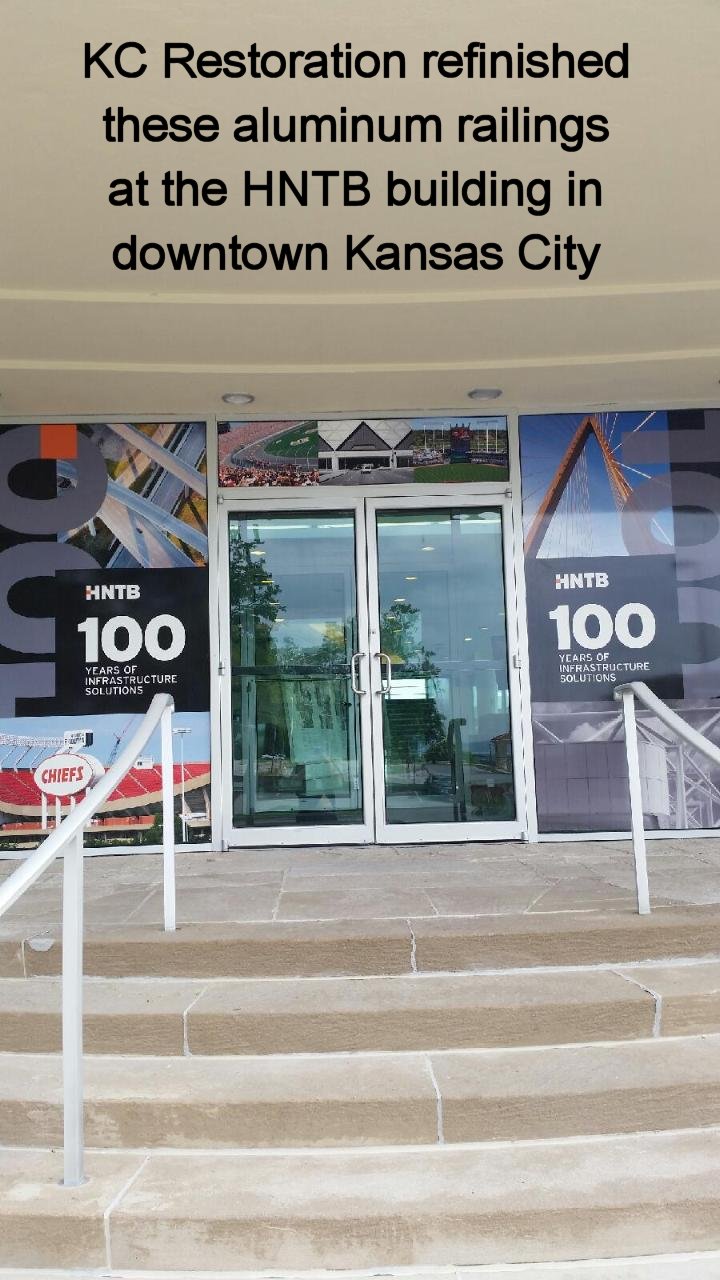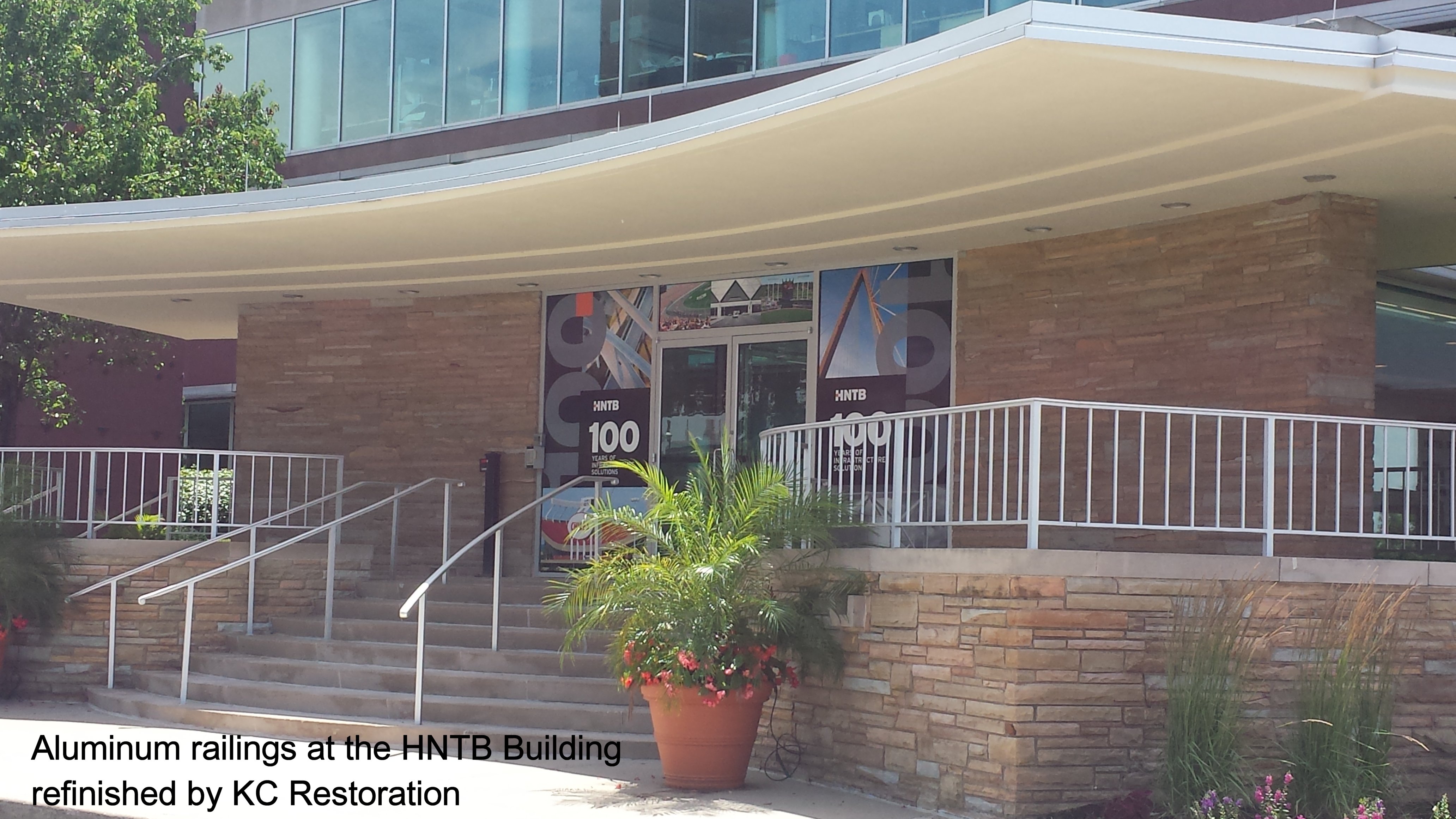 If you too have an entrance with worn metal accents or railings that are dragging down your building's first impression, give us a call at (913) 766-2200 to see how we could brighten your day.