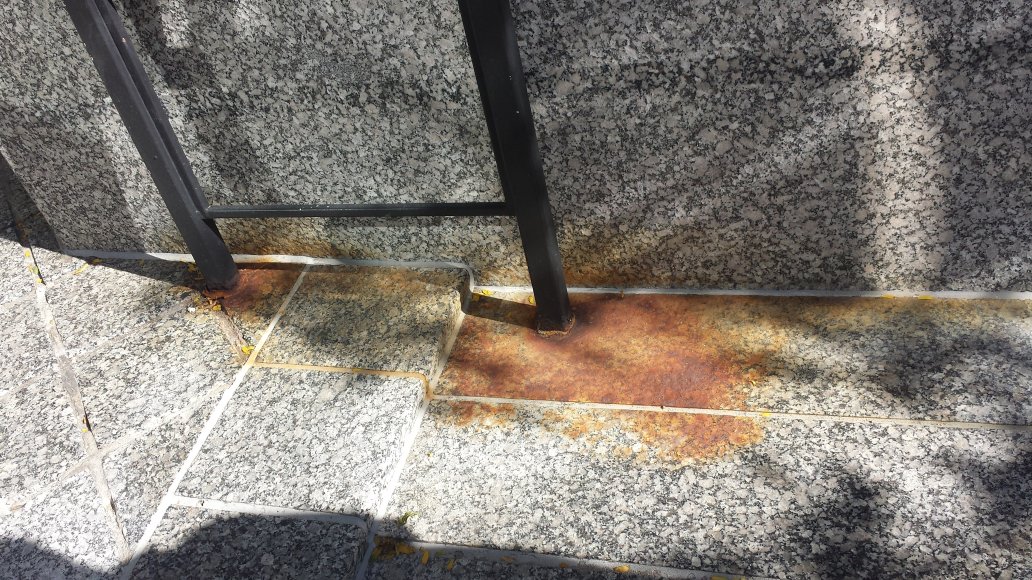 KC Restoration was recently asked if we could remove the damaging rust from the granite at the front of the beautiful Town Pavilion Building managed by Copaken-Brooks in downtown Kansas City. Upon inspection, we found that rusting steel handrails were generating the rust that was absorbing into the surrounding granite and causing a very unattractive and unsightly appearance to Town Pavilion's entrance.
Last week, we posted some photos to show the great results KC Restoration achieved at removing the rust from the granite. Copaken-Brooks agreed after seeing just a sample of what KC Restoration's services could deliver, so they also asked us to clean all the exterior granite and patch holes once steel handrails were removed. Attached are photos showing the progression of that work. The first depicts the rust on the granite, next the rust removed along with the handrail and a first epoxy patch, and finally the epoxy patch matching the granite surface.
We at KC Restoration want to thank Copaken-Brooks for the business; it's been wonderful to work with them in bringing back the beauty to one of downtown's tallest buildings.