KC Restoration has the privilege and distinction of working on some of the top commercial and residential properties in Kansas City. Earlier this summer we worked on a custom fireplace surround & TV surround for LandRock Signature Homes. Their client, a homeowner in Overland Park chose a dark patina for their specialty finish that we applied in our shop. Once the finish was completed, the contractor installed the completed metal surrounds. These beautiful pieces are completely original and make a home truly one-of-a-kind.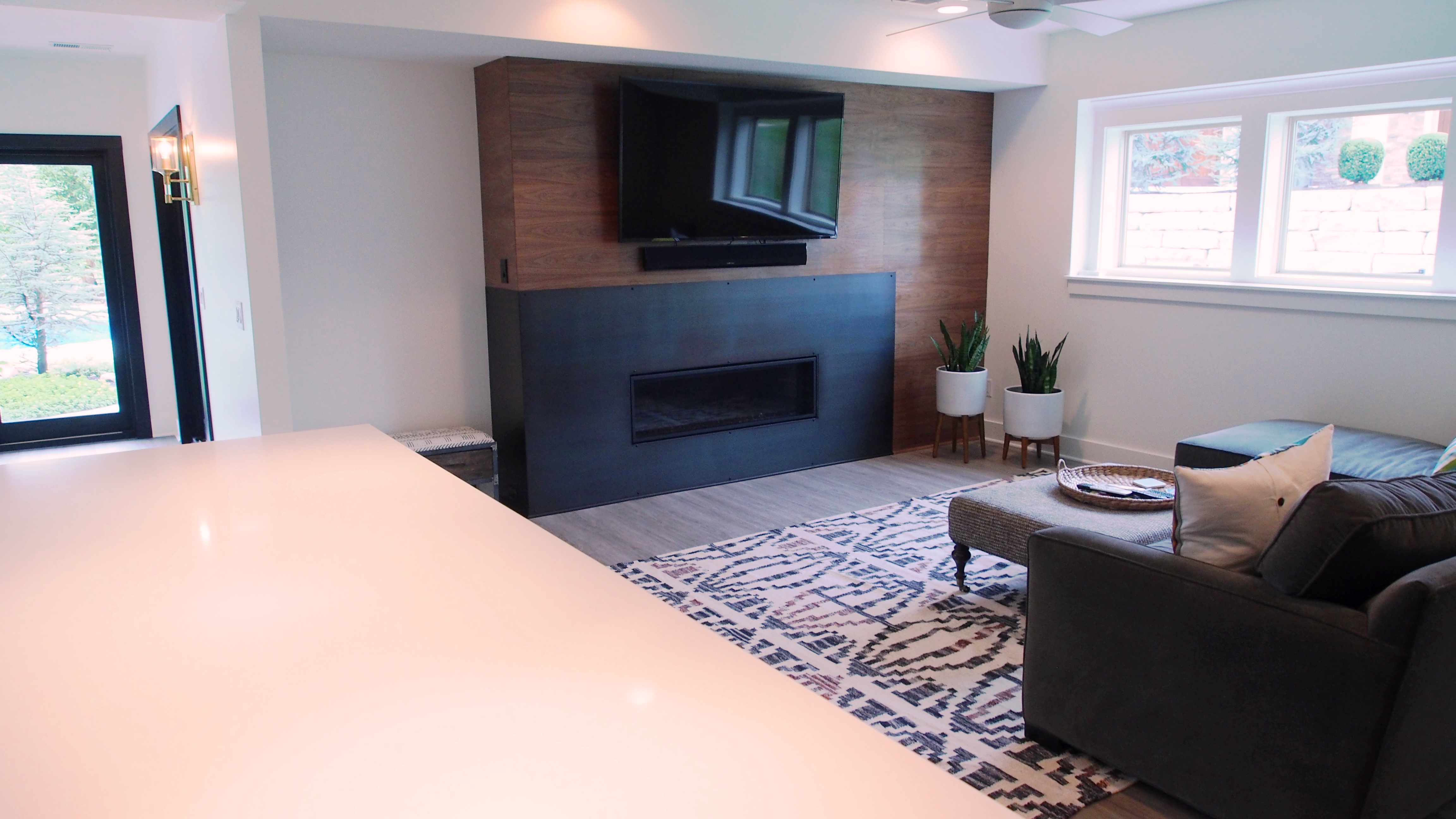 Working with KC Restoration to create unique architectural features is simple and straightforward. When contractors contact us, KC Restoration gathers the project specifics and provides an estimate. Contractor's homeowner clients can choose different patina finishes from our sample boards or schedule a consultation to create a custom patina, as well as receiving a sample on the surface they want customized. Once a patina is chosen and approved, our technicians get to work. The contractor can either deliver the architectural element to our shop or choose to have the work done on-site. Most clients send their metal work such as fireplace surrounds, kitchen hoods, custom tables, or other pieces to KC Restoration's shop. When the work is completed, a signature piece of art is ready to accent a client's space.
Service and satisfaction are our two top priorities. The KC Restoration sales team has years of experience delivering signature looks for contractors who want to offer unique finishes to their customers. Have a question or idea on finish you want for your next project? KC Restoration is available to answer any of your questions. Call us today at 913-766-2200.