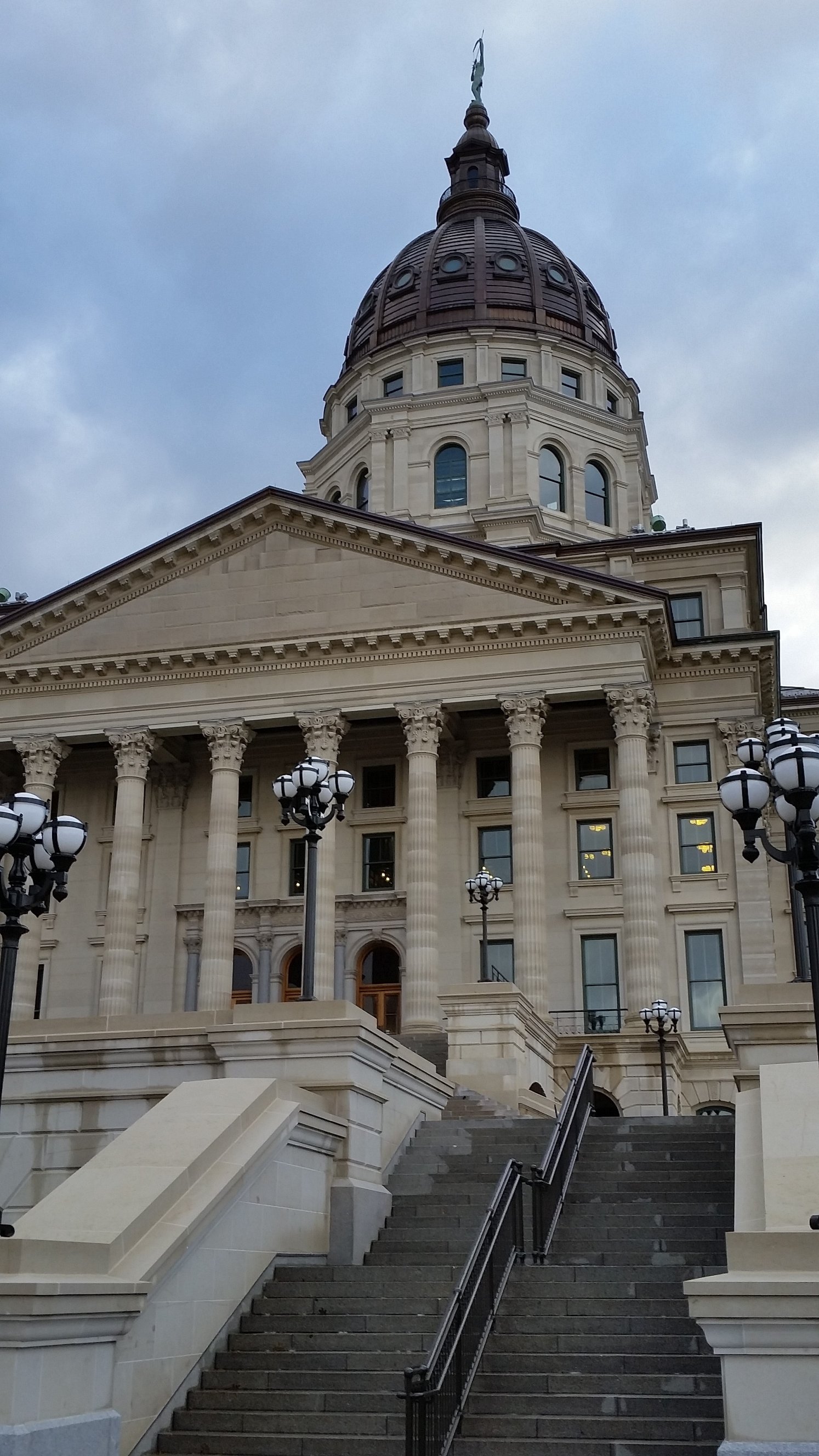 Over this holiday season, KC Restoration got quite a treat! Not only do we have a new client to add to the KC Restoration family, but we also were given a tour of the beautiful Topeka Capitol Building. We were brought in to refinish two elevators, entrance pull handles and push bars. The wonderful staff gave us a tour, allowing us to see the awe-inspiring renovations this historic building has recently gone through. If you ever have the opportunity, we highly recommend visiting the Kansas State Capitol; their tours are great! And it certainly was a pleasure working with their staff!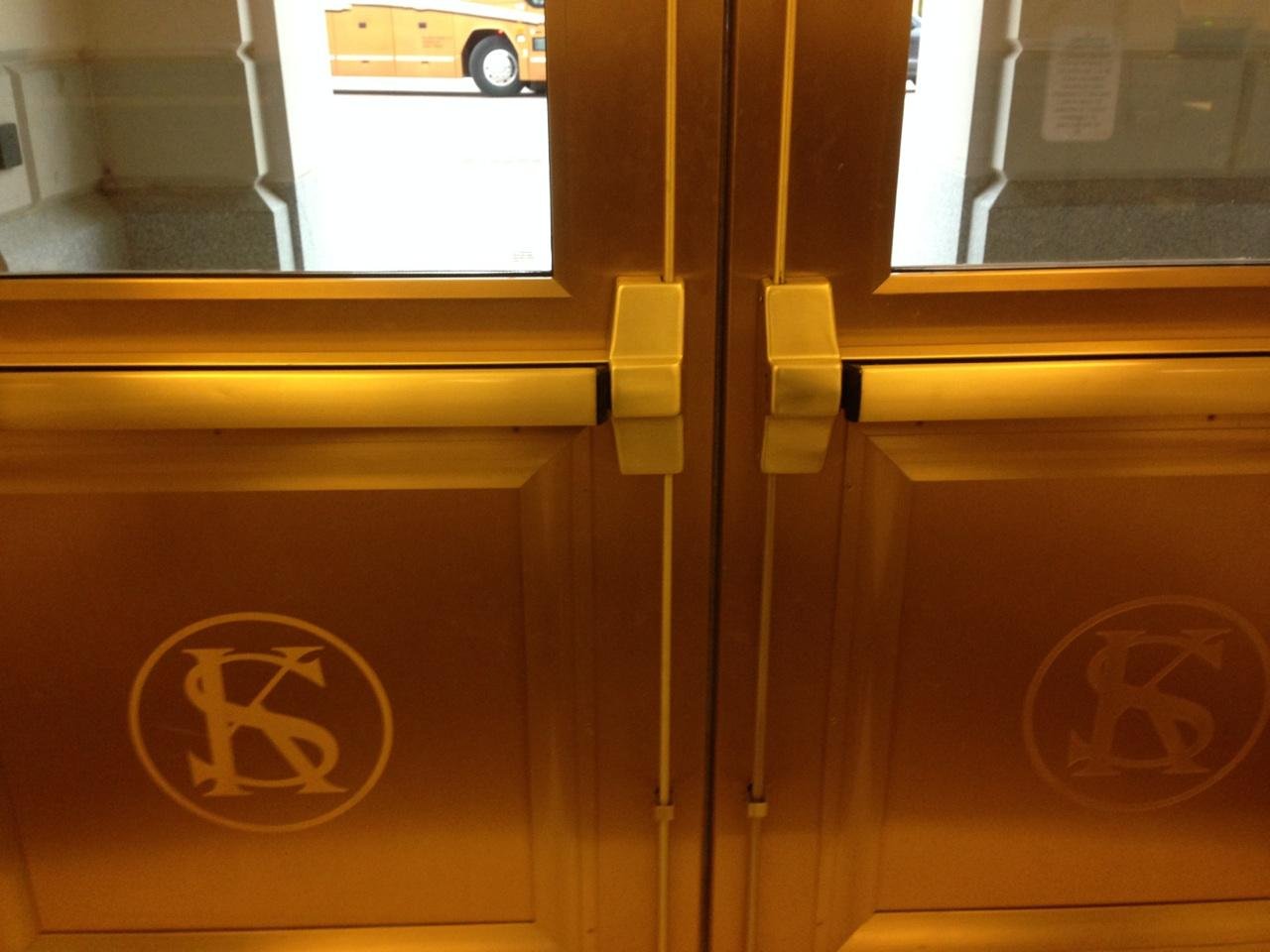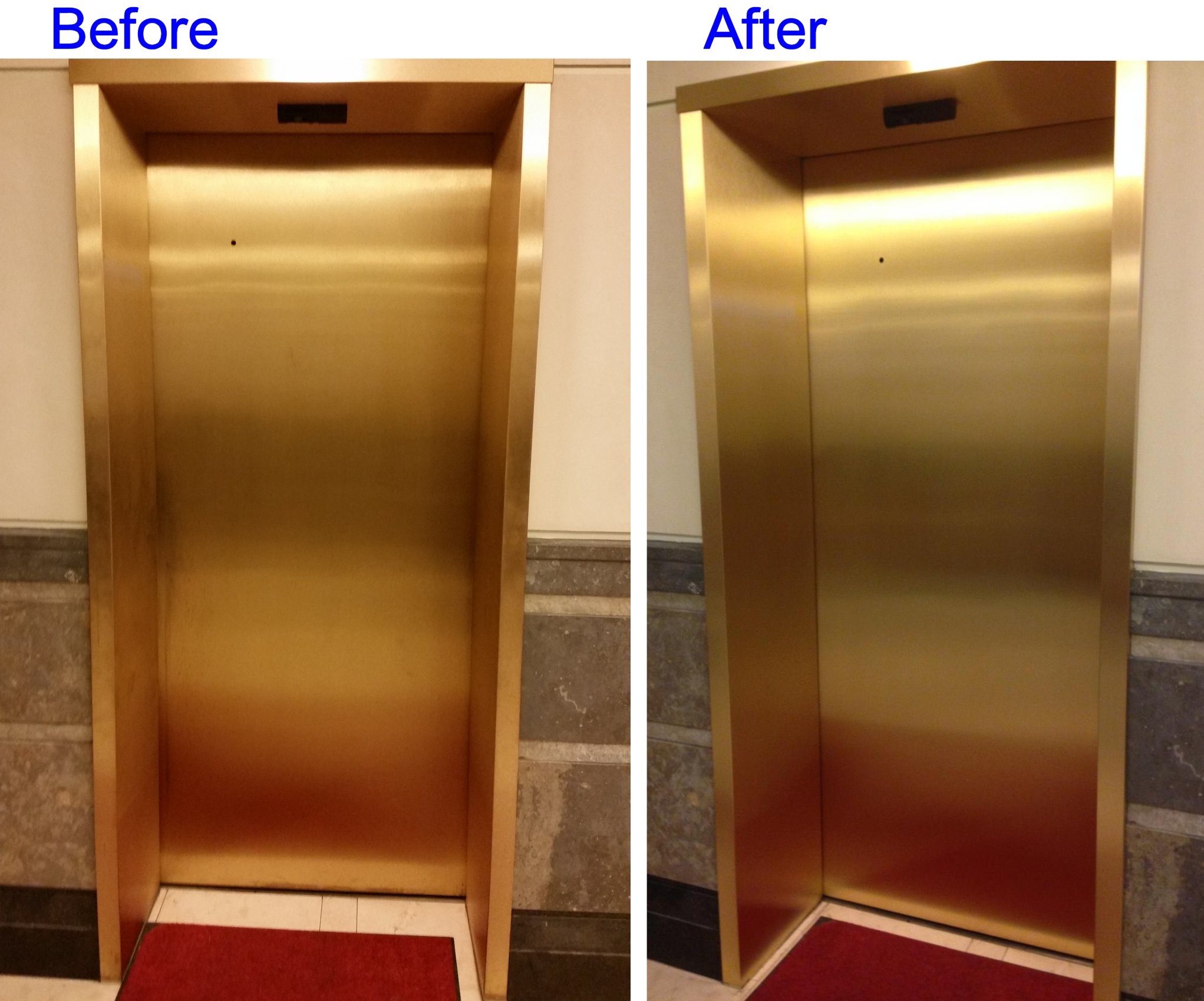 If you go and notice some gleaming, recently refinished elevators, entrance pull handles and push bars, we'd love to hear what you think of our work. You'll also get to see the results of the aforementioned 13-year renovation project that was completed earlier this year at a cost of almost $325 million. The original construction on the capitol building took 37 years, began a year after the Civil War ended and five years after statehood. It was finally completed in 1903 at a cost of $3.2 million.
However the statue topping the dome wasn't decided permanently until 2002 with the installation of the Ad Astra statue of a Kansa warrior by Richard Bergren. The statue's name references the state motto, Ad Astra per Aspera, meaning "To the stars through difficulty."
With KC Restoration's interests in metals, we found it quite interesting to learn that the dome's builders intended the green color that Topeka residents and visitors might remember before the renovation. The builders covered the dome with copper sheeting, knowing that when it was exposed to weather, the copper would oxidize to a green color. The reason you don't see that color currently is because the massive renovations included replacing all the copper sheeting.
To learn more about the State Capitol Building, its interesting 1923 cage elevator still in operating condition, numerous wonderful murals, limestone statues, elaborate marble wainscoting and carvings, check out the Kansas Historical Society's Guide to the Kansas State Capitol at https://kshs.org/places/capitol/pdfs/guide_state_capitol.pdf.