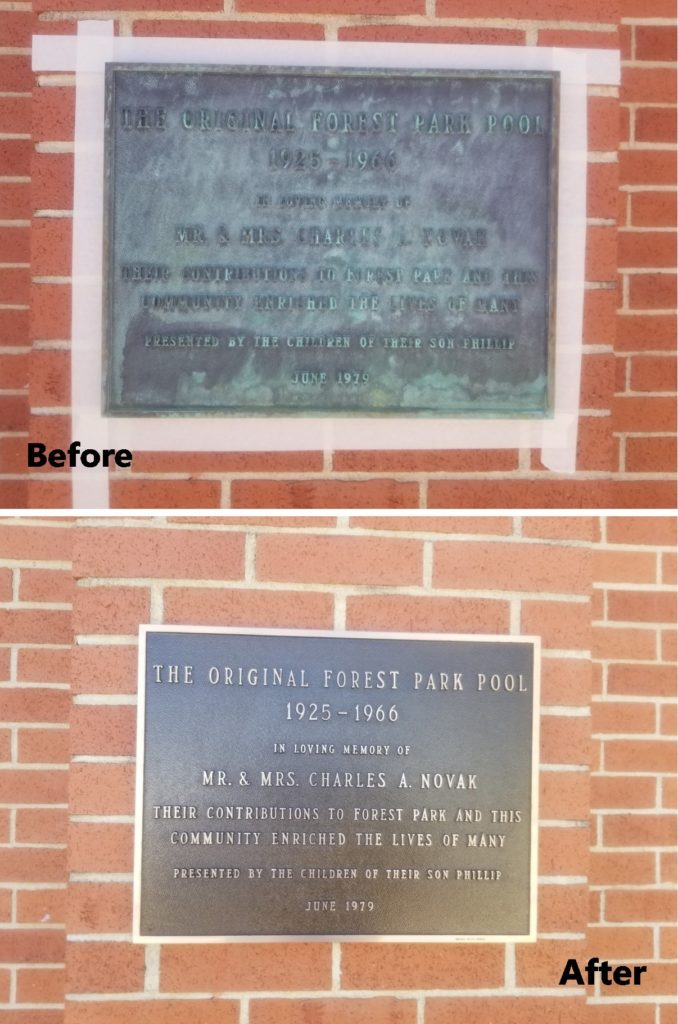 Want to find out what KC Restoration has been up to recently? Check out these before/after photos of our technicians' work in Ottawa.
In getting Forest Park's pool ready for the upcoming summer crowds, Ottawa decided to tackle the metal restoration of two bronze signs detailing the history of the municipal swimming pool and the people who helped make the city's second pool a reality in the 1960s.
As can happen with metal exposed to the wear and tear of Kansas's weather conditions, the bronze dulled and green oxidation discolored the plaques as you can see in the before images. KC Restoration's refinishing returned the beauty to the metal and the paint relief applied to the background really makes the bronze lettering pop.
As Ottawans begin heading to the fun and sun of the pool beginning in just a few weeks on May 25th, we hope you approve of the updated look and dedication of the city and recreation commission team who continue to make Forest Park's pool such a wonderful place for community to gather and enjoy the summer!