According to USA Today and Fox News, Kansas City has one of the top military museums in the United States. The World War I Museum is the top attraction in Kansas City according to TripAdvisor. So it is not surprise there is a lot interest and support for veterans in Kansas City. It's been over a century since the start of the Great War, but we still commemorate the brave soldiers who fought for freedom abroad. Other cities and states commemorate the Great War too, including the City of Ottawa in Kansas.
KC Restoration completed work on an expansive World War I plaque for the City of Ottawa. Our technicians darkened infills to bring out the lettering, increasing the contrast and making it easier to read. They brightened the finish of the letters, eagle, and border. This plaque hangs in the Ottawa Municipal Auditorium, however the work was done in our shop.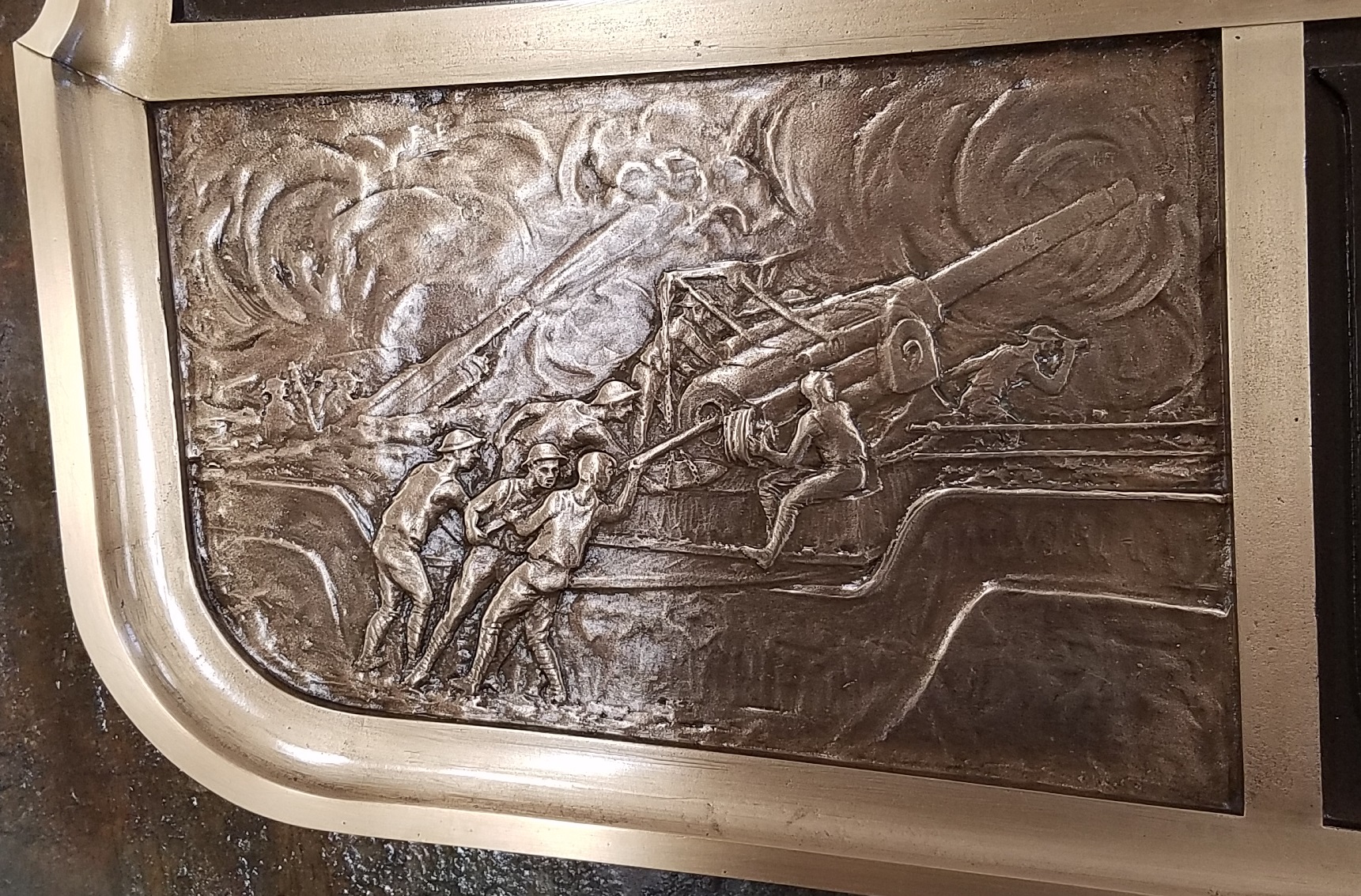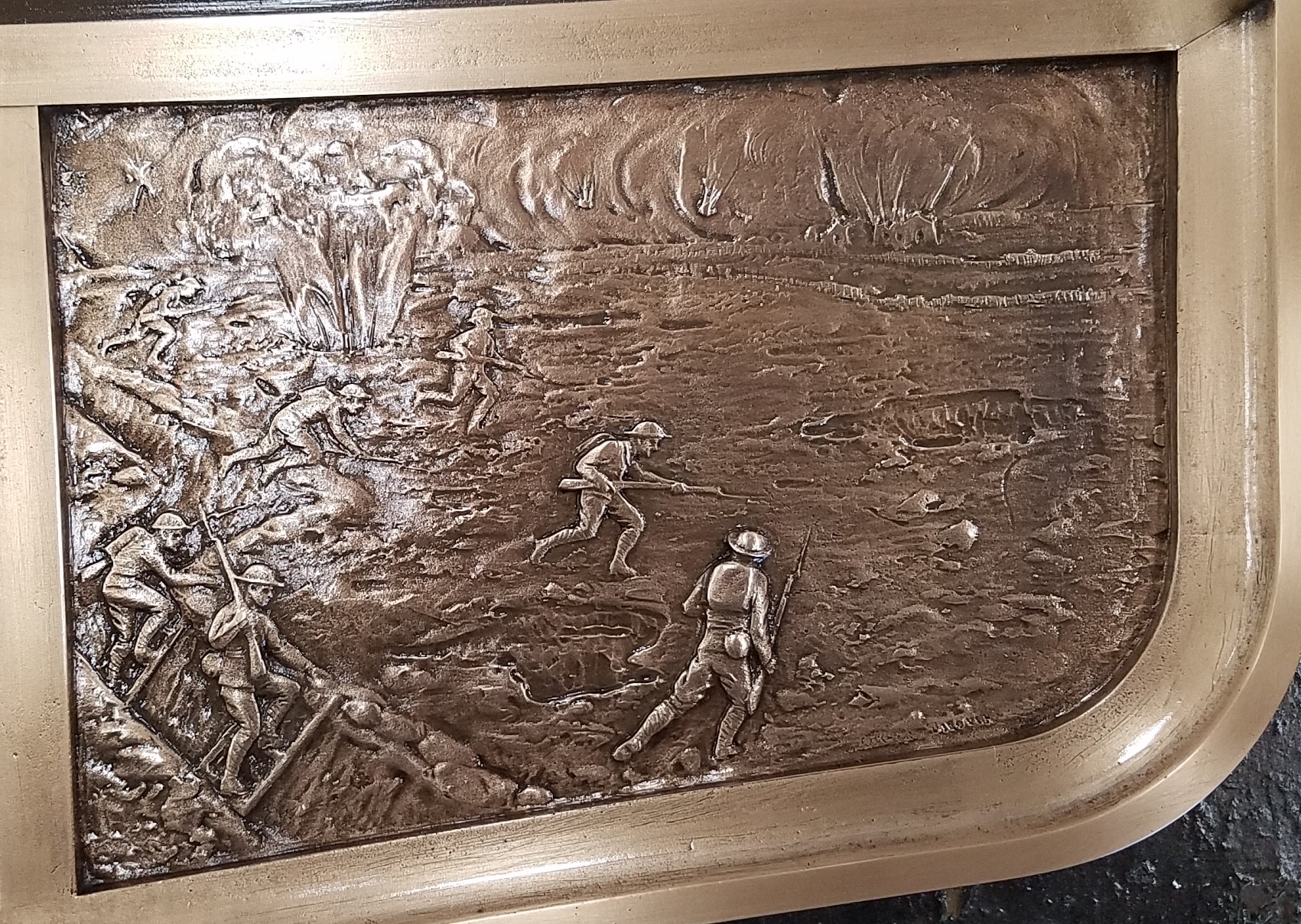 No matter the size or location, KC Restoration is able to provide solutions to clients and deliver results. Learn more about our sign restoration techniques from our April 22nd blog post here.